Banana Pi I2C GPIO Extend Board (BPI-I2C)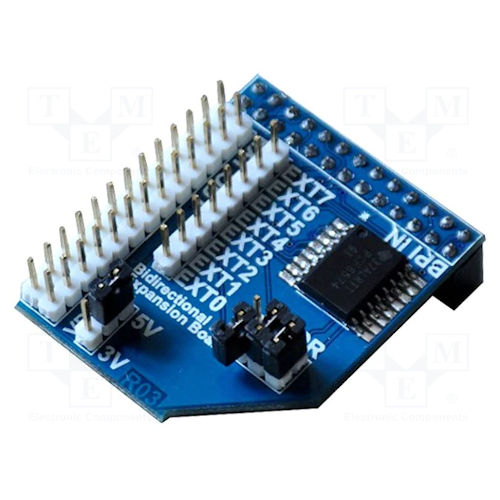 Banana Pi I2C GPIO Extend Board (BPI-I2C)
---
---
Deliveries:
South Africa: Price: R115, 2-4 working days.
International: Contact us for a quote.
Collections:
No Charge - 3 Appian Place, 373 Kent Ave, Randburg

All items subject to 1 month warranty. Extended 12 month warranty available at 20% of purchase price. t&c apply

BPI 12C GPIO Extend Board
This module is designed specifically for expand for the GPIO of the Banana Pi a which can effectively solve the banana send IO port insufficient. 


It use PCF8574 chip to expand 8 Bidirectional IO. The module connection to the Banana Pi through I2C bus. 


User also can choose 5V or 3.3V electric level. Module with isolation protection, can effectively prevent external high voltage damage to the Banana Pi. Multiple module can cascade.