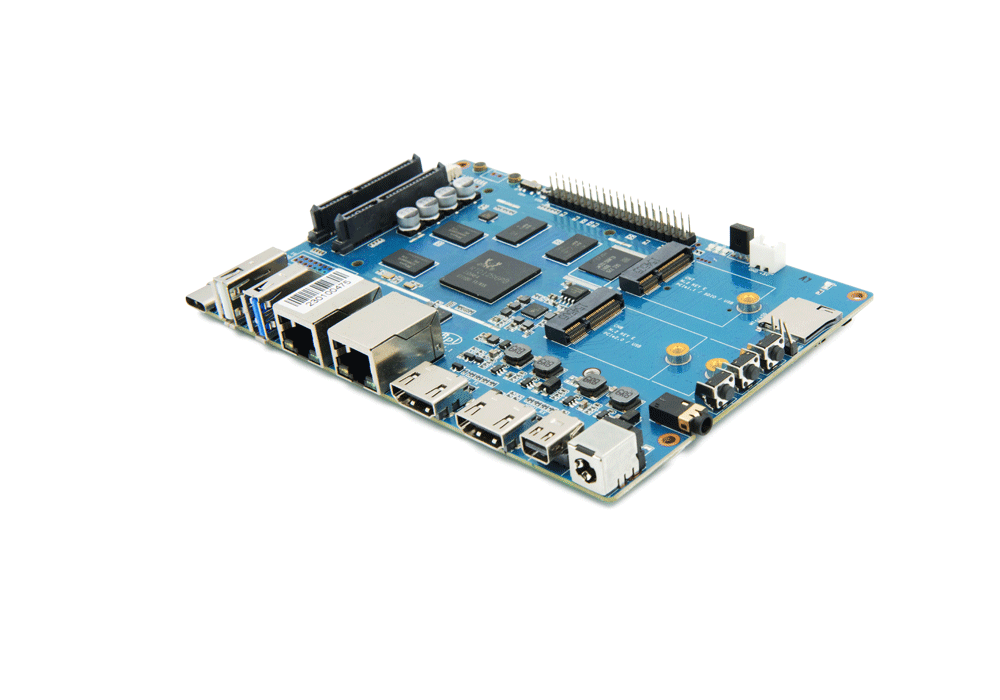 BPI W2

Dynamite comes in small packages
The Banana Pi BPI-W2 is a router based development board, which can run on a variety of open source operating systems including OpenWrt, Android, and linux. It has 1 Gigabit LAN ports, 1 Gigabit WAN. it design with Realtek RTD1296, Quad-core ARM Cortex-A53. with 2G DDR4 and 8G eMMC flash onboard.

Banana PI BPI-W2 is a highly integrated multimedia network router with Realtek RTD1296 chip design ;it can be used for high wireless performance, homeentertainment,home automation and so on…
BPI-W2 integrate a Quad-core ARM Cortex-A53 MPcore operating up to 1.5GHz.

The Router also includes a variety of peripherals, including HDMI RX/TX, Mini DP, PCIe2.0,PCIe1.1&SDIO,M.2 interface, USB 2.0 , USB3.0 Port,TYPE C, SATA port,2 Gbps Port Gigabit Ethernet port, also support 802.11ac/n WLAN connection thru PCI-e port

The size of Banana  Pi BPI-W2 same asBPI- R2, it can easily run with the game it support 1080P high definition video output, the GPIO compatible with Raspberry Pi3.