Weather Board 2 Hardkernel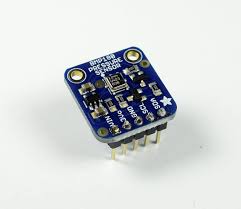 Weather Board 2 Hardkernel
Low-cost environmental sensing solution
The Weather Board 2 is the preferred low-cost environmental sensing solution with BME280 and Si1132 on one board.
The combination of the BME280 and Si1132 sensors enable measuring temperature, barometric pressure and humidity, UV index and ambient light at once.
The 6-pin header socket is already soldered. You can simply attach it to a compatible connector.


KEY FEATURES:

UV Index sensor


Barometric pressure sensor


Altitude sensor


Relative humidity sensor


Ambient light sensor


Temperature sensor

Dimensions: 16.7 x 16.4 mm


Sensors: Si1132, BME280


Recommended working voltage: 1.75 - 3.6 VDC