WLAN-60 Dual Band 13/18dBi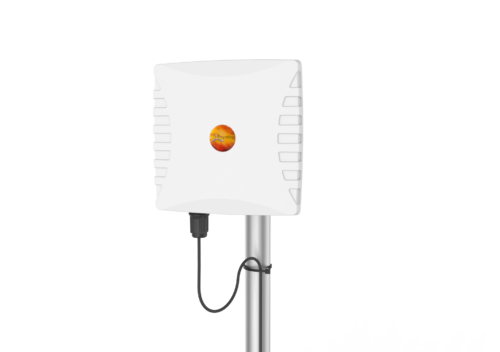 Dual Band WiFi External Antenna - WLAN 60

Dual-Band Wifi Antenna 2.4 GHz/5 GHz

Developed by Poynting Antennas,
WLAN-60 is the new Dual-Band WiFi antenna
that can connect to any Wi-Fi access point whether it is older Wi-Fi technology or a new dual-band Wi-Fi technology. The WLAN 60 can resolve channel saturation and provide the ultimate in Wi-Fi performance and flexibility. The WLAN 60 has a single linear high gain dual-band antenna in one enclosure. This means the antenna can be used for point to point links where there is an abundance of RF noise and also cluttered environments.
Works with 5G, 2.4GHz & 5GHz WiFi!

The antenna also covers the 5G range at 3.5GHz. Two antennas would be required to connect a 5G capable router. The Antenna has 13dBi gain at 2.4GHz band and 18dBi gain at the 5GHz band, this offers the best performance with reliable connections. The housing is made of ABS which is high impact-resistant plastic and is also resistant to acids and other chemicals that may occur in industrial plants.