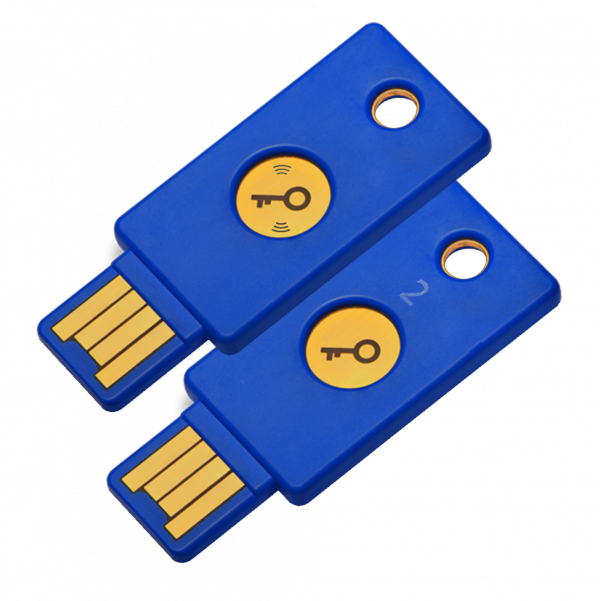 Yubikey Security Key
Secure 2 Factor Authentication!

The Yubikey is a secure way to authenticating access to multiple numbers of internet interfaces that require authentication that supports one-time passwords, public-key encryption and authentication, and the Universal 2nd Factor (U2F) protocols.  A single YubiKey has multiple functions for securing your login to email, online services, apps, computers, and even physical spaces. Use one or more YubiKey features, or use them all. The versatile YubiKey requires no software installation or battery; just plug it into a USB port, and touch the button, or tap-n-go for secure authentication.
U2F is an open authentication standard enabling strong two-factor authentication to any number of web-based applications, such as Gmail, Salesforce, Twitter and hundreds of more services. Works via the browser, Chrome today, and Firefox under development, and does not require any client software or drivers. Read more about FIDO U2F.

Specifications for YubiKey Security Key