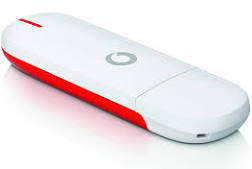 Vodacom USB Modem

USB Wifi Modem

The
Vodacom K3565
Mobile internet made EASY with the Vodafone K3565-Z HSDPA USB Modem Connect to the internet in under 5 minutes at speeds of up to 3.6Mbps per second (faster than most ADSL connections). This modem comes with software already installed on it, all you have to do is plug and play. In addition, it features a mini-SD card reader. This means that it can function as a storage device making it easy to copy files and photos from your phone or camera onto your computer.
Features of the K3565-Z HSDPA USB Modem
Quick and easy internet access,  Surf your favorite websites at fast speeds of up to 3.6Mbps, Simple plug and play technology - no need to install any software, keep all your files and photos with you by adding your own Micro SD card (up to 4GB) and using your modem as a memory stick, Works with both Windows and Mac software Getting started.
Launch the software and click connect! Included in the pack  1 x Vodafone K3565-Z HSDPA USB Modem   1 x USB cable,  please note:  the modem is brand new but does not come with any packaging.  Please note: this modem does not work on any networks apart from Vodacom Technical Specifications, Interface: USB 2.0, GSM frequency bands: 850, 900, 1800, 1900,  UMTS frequency bands: 900, 2100,  HSDPA: 3,6 MBit/s,  microSD-drive: up to 8GB.