Raspberry Pi 4 Case Official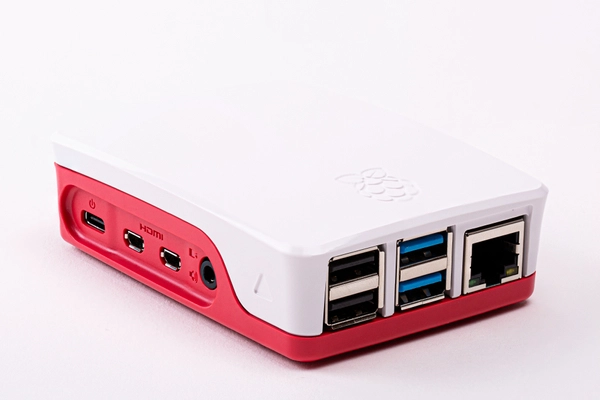 The official Raspberry Pi case for Raspberry Pi 4
If you're going to be overclocking or gaming, check out the new case fan accessory for the official Pi 4 case - which includes a fan, housing and heatsink!
 Features
    - Clip-on lid provides protection but can be removed if using a HAT
    - All primary ports (including microSD) accessible
    - Snug and secure fit protects your Pi while looking great!
    - Anti-slip feet keep your Raspberry Pi stable
    - Power and activity lights still visible through the end of the case
    - High-quality, two-part ABS construction
    - Cut-outs for the dual micro HDMI, Audio/Video, USB and Ethernet ports, as well as the USB-C power connector and access to the microSD card.